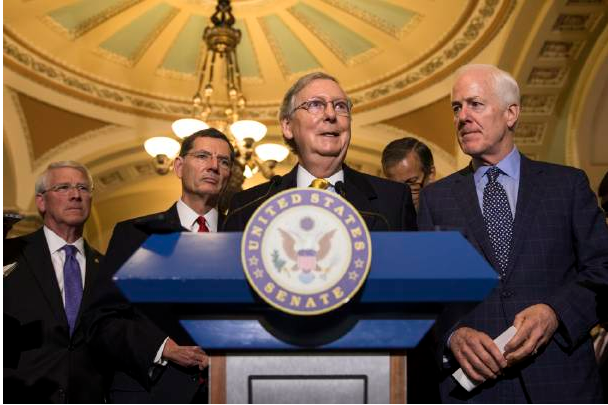 Republican and Democratic lawmakers Wednesday struck a deal to move forward on a trade package that would give President Obama expedited powers to enact international trade deals.
The accord comes a day after Democrats handed President Obama a stunning defeat on the "Fast Track" trade bill by voting nearly unanimously to block it on the Senate floor.
Under the agreement outlined Wednesday by Sen. Majority Leader Mitch McConnell, R-Ky., the Senate will hold votes on a trade enforcement bill as well as legislation extending an African trade agreement.
Then it will take up a bill that combines the "Fast Track" trade authority with the Trade Adjustment Act, which provides aid to workers who lose jobs as a result of increased imports.
Republican leaders say the terms adhere to a bipartisan deal the Senate Finance Committee struck last week.
"The agreement we have entered into is consistent with the understanding with which these bills came out of [committee]," McConnell said in an interview as he left the Senate chamber.
Full Story @ [Washington Examiner]