Fusion Laced Illusions - Alternative News - Independently Curated - "All News All The Time"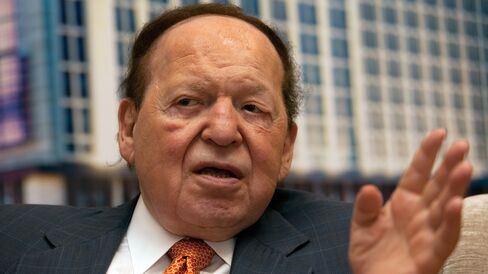 One provided more than $100 million to the Republicans, the additional has been the Clintons' largest backer. Currently billionaires Sheldon Adelson and Haim Saban, split on U.S. politics, have unified to battle boycott threats against Israel.
Adelson and Saban hosted a meeting of pro-Israel business executives and activists over the weekend in Las Vegas, to commence an effort aimed at countering the increasing threat of international sanctions in opposition to Israel.
"That he's a Democrat and I'm a Republican has really very little to do with it," stated Las Vegas Sands Corp. founder Adelson, who holds the 25th position on Bloomberg's Billionaires Index, in a shared interview with Saban on Israel's Channel 2 on Saturday. Whereas you can "rest assured" the 2 men will not be boosting the same person in the 2016 presidential election, Saban stated, "when it comes to Israel, we are absolutely on the same page."
Israeli…
View original post 573 more words